Learn to Play – Guitar Lessons in Vancouver
Pleasant Mountain Music is proud to offer guitar lessons in Vancouver to all ages and abilities. Guitar is an incredibly accessible instrument not only in terms of price point but also in terms of portability and weight. As an introductory instrument the young beginner, (ages 6-9) can use a 3/4 size guitar which will fit their growing hands much better, and eventually graduate to a full size guitar as they age. Guitars are also universally accessible to the older beginner (ages 10-16) as well as to adult (17+) beginners as there are tons of configurations to suit most tastes and goals. Taking guitar lessons includes learning to play electric guitar, acoustic guitar, or classical guitar. You could also lock down the low end on bass guitar. Genres include rock, pop, contemporary, rock & roll, heavy metal, prog rock, jazz, funk, and more. Stylings include finger picking, rhythm guitar, lead (or solo) guitar, and more.
Students of all ages wishing to pursue a classical education on guitar will also find themselves right at home at Pleasant Mountain Music. teacher George has an extensive background developing classical guitar students. George instructs Royal Conservatory of Music curriculum from Preparatory A to Level 4.
Bass guitar students will find themselves in good hands with teacher George or Hugo. Both have the skills and panache to engage the most beginner to the returning-after-a-long-time-break students to get their chops up and running. Start with pop, move into rock and roll, or specialize in funk, heavy metal, hard rock, punk, Texas blues and more!
Love to Play – Guitar Lessons for a lifetime of enjoyment
Our guitar lessons will cultivate a joy of playing guitar will last your whole life in Vancouver. From the first time touching the strings, to retirement years, there are infinite moments of joy, groove, and self-expression to be found in playing acoustic, electric, or bass guitar. At Pleasant Mountain Music, we recognize that an inflexible regiment of practice that focuses heavily on exams, performance repertoire, and reading notation may not appeal to the modern child, teen, or adult. We have taken this into consideration when creating our Love to Play stream. Whether a students' desire is to learn tab, to be able to informally jam with friends, or to play as an enjoyable pass-time in retirement, there are thousands of reasons to learn to play the guitar without having to take exams, sit through festivals, or perform publicly. Sometimes you just want to rock and roll! We want to ensure that all students feel comfortable and included in the process of learning to play guitar or bass. We have two faculty members who welcome Love to Play students: Teacher George (guitar and bass) and Teacher Hugo (guitar and bass).
Live to Play – Guitar lessons for aspiring professionals.
At Pleasant Mountain Music, we recognize talent when it comes our way, and we rise to the occasion of meeting and encouraging a students' skill and potential. For the determined few, knowing how to master the guitar grants players access to a great number of careers in the music industry. Careers like singer-songwriter, session musician for the recording industry, as well as backing band musician for touring solo artists, just to name a few. This doesn't even begin to cover the composition careers that are available to Live to Play guitar and bass players. You could also front your own power trio!
So if you are looking to polish your chops, break into the scene, record for the best, or become the next Hendrix, Van Halen, or Wooten, we can help you build your career from whatever stage you're at.
Beginner Classical guitar, session recording, stage performance, and singer-songwriter training (electric bass, electric/acoustic guitar) takes place with teacher George. Heavy Metal Guitar and Funk guitar/electric bass training (for stage or recording) take place with teacher Hugo.
Our Guitar Instructors
George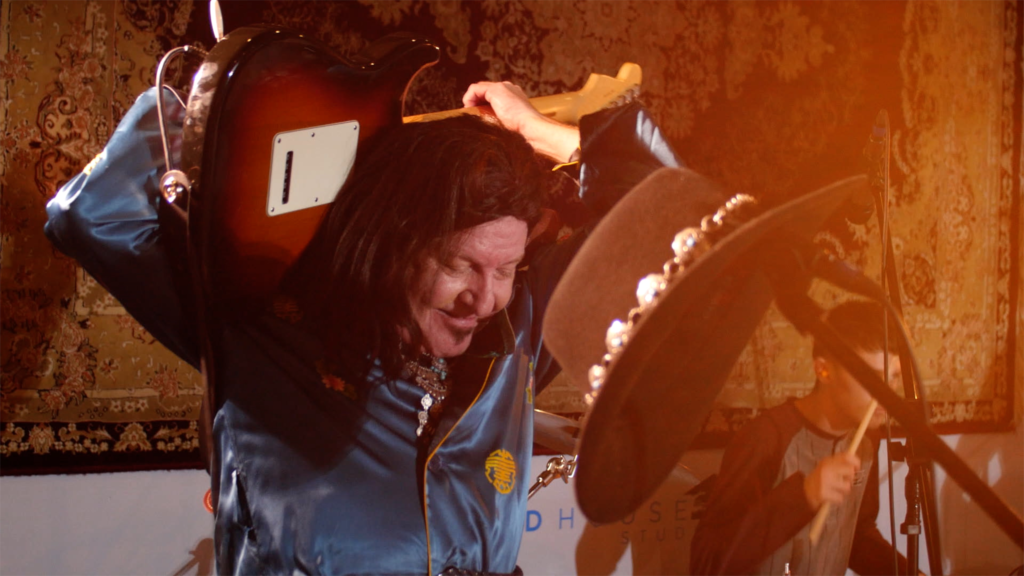 Hugo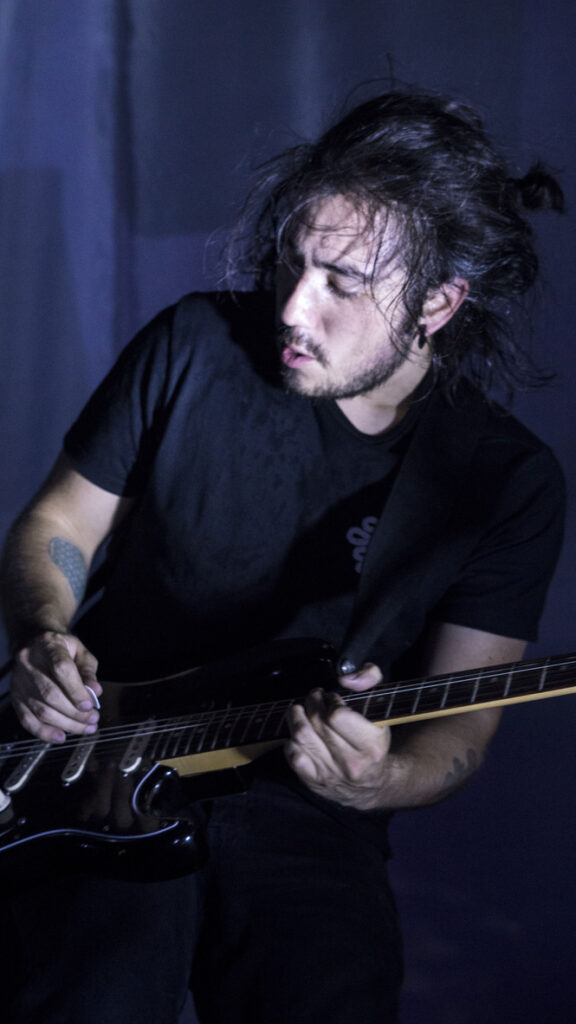 Embark on your journey today!
If you have any questions about our services, we encourage you to contact us. We love to talk about music and can't wait to hear from you.
If you are ready to take the plunge and start your journey, you can register today! We will follow up with you to arrange a placement lesson.