Group lessons are a terrific way to learn, or continue learning an instrument. Participants gain valuable musicianship skills when playing in a group, while furthering their individual skill set. Participants in any of our guitar classes can choose the electric or acoustic guitar for their study! If you require assistance with obtaining an instrument, reach out and we can point you in the right direction.
All-Ages Guitar Classes

Beginner Guitar (12-adult)
No prior playing experience required
Sundays @ 7:30 – 8:30pm
April 23 to June 25
Tuition: $300.00 (10 weeks)
Teacher: George
Intermediate Guitar (14-adult)
Prior playing experience required
Mondays @ 7:30 – 8:45pm
April 24 to June 26
Tuition: $350.00 (10 weeks)
Teacher: George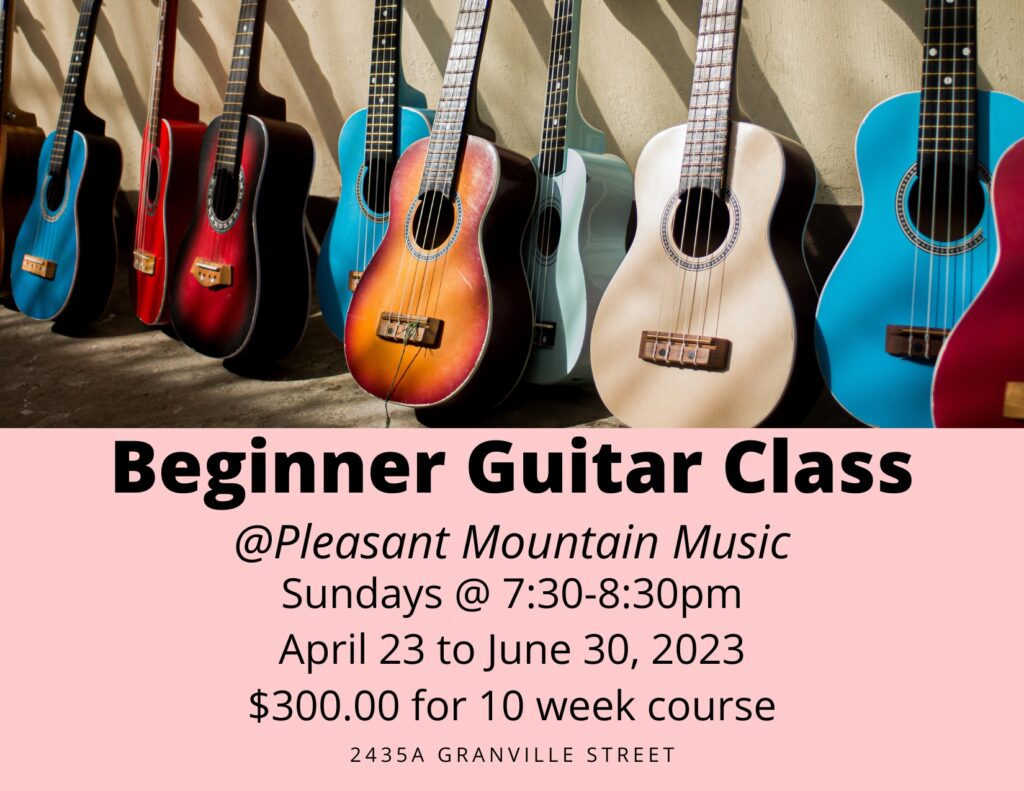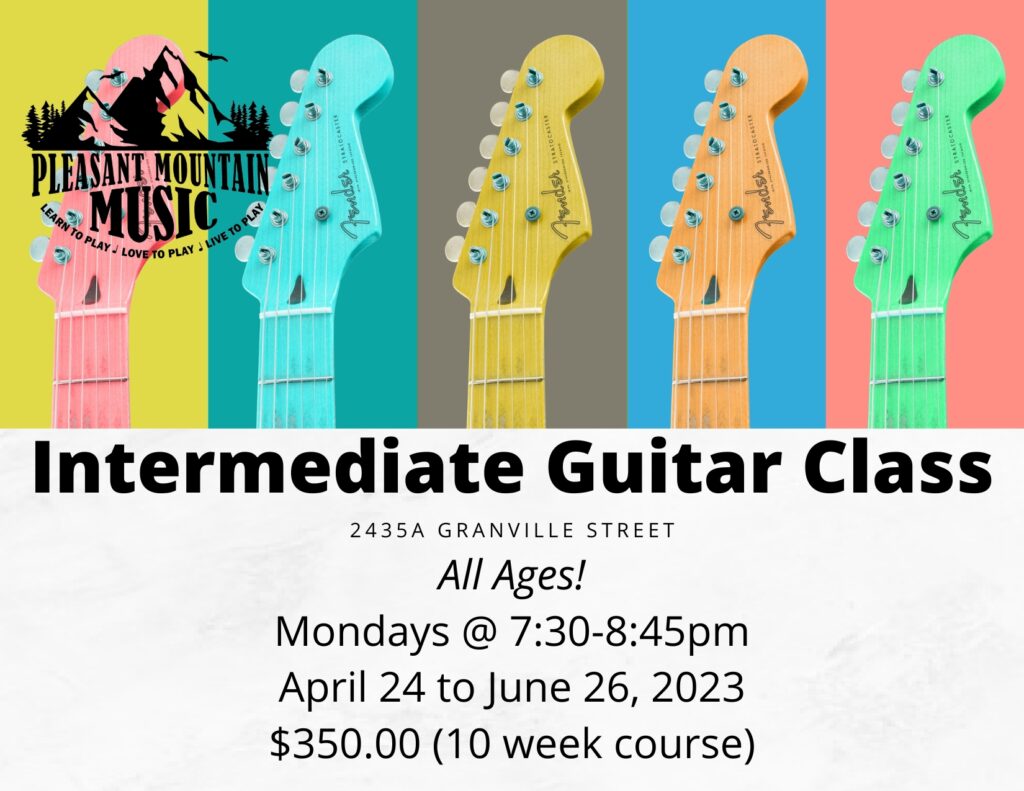 Youth Guitar Classes
Youth Beginner Guitar
No previous playing experience needed
Ages: 8-12
Day/Time: TBA
Tuition: typically $30/class
Waitlisting interested participants for summer 2023!