Group lessons are a terrific way to learn, or continue learning an instrument. Participants gain valuable musicianship skills when playing in a group, while still furthering their individual skill set. Participants in any of our guitar classes can choose the electric or acoustic guitar for their study. If you require assistance with obtaining an instrument, reach out and we can point you in the right direction.
Intermediate Guitar Clinics
All clinics are on Mondays at 7:00-9:00pm, and cost $50 per session. Previous playing experience is highly recommended to participate in these clinics (at least 2-years of private instruction).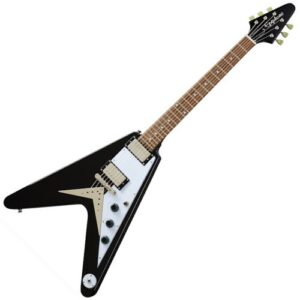 1) Clinic #1 "Shred Your Heart Out" – with Hugo
Monday November 6, 2023
– Heavy metal guitar stylings including power chords, palm muting, repetitive riffs, pentatonic/blues scales, and more!
Featuring music of:Immigrant Song – Led Zeppelin, Master of Puppets – Metallica, Back in Black – ACDC
2) Clinic #2 "Don't Fear the Theory" – with George
Monday November 13, 2023
– Let George give you the rundown on theoretical concepts that will actually boost your guitar playing! Includes Key Signatures, Cycle of 5ths, Inversions, rhythms and more; and not just by sight, also by ear!
Featuring music of: Hey Joe – Jimmy Hendrix, I Will Survive – Gloria Gaynor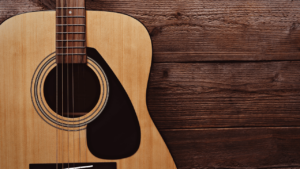 3) Clinic #3 "Chord Struck Baby" – with George
Monday November 27, 2023
– 6 strings…infinite possibilities! Take the mystery out of your fretboard, and take full advantage of what it has to offer you while also learning about chords, chords, chords AND MORE CHORDS!
Featuring music of: Gimme One Reason – Tracy Chapman
4) Clinic #4 "Taking you to Funky Town" – with Hugo
Monday December 4, 2023 @ 7:00-9:00pm
– Funk stylings to elevate your funky guitar playing. Includes 16th note groove, 7th chord variants, funky single notes and more!
Featuring music of: Uptown Funk – Bruno Mars, Get Lucky – Daft Punk, Can't Stop – Red Hot Chilli Peppers, September – Earth Wind & Fire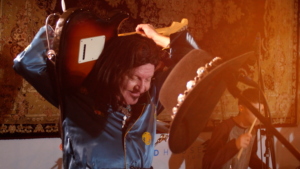 5) Clinic #5 "Wielding Your Axe" – with George
Monday December 11, 2023 @ 7:00-9:00pm
– Scales and Modes are the backbone of the most memorable verses, choruses, licks, and riffs. This clinic will boost your guitar skills by emphasizing what scales and modes mean to your playing. It is recommended to take this clinic in conjunction with Clinic #6 "Licks, Riffs, Picks and Tricks"
6) Clinic #6 "Licks, Riffs, Picks, and Tricks" – with George
Monday December 18, 2023 @ 7:00-9:00pm
– All you need to recreate songs and solos of famous guitar players, or to make some of your very own awesome guitar creations, get the lowdown on 6 different types of finger picking, as well as all the embellishments unique to the guitar (hammer-ons, Ghost picking, Harmonics, Tapping and more)
If you wish to register, please email: inquiries@pleasantmountainmusic.ca or use our digital sign-up form: https://www.pleasantmountainmusic.ca/register/
Guitar Classes

Beginner Guitar (11 – adult)
No prior playing experience required
Mondays @ TBA
Starts: TBA
Tuition: $455.00 (13 weeks)
Teacher: George
Intermediate Guitar
Prior playing experience required
Currently waitlisting interested parties for intermediate guitar clinics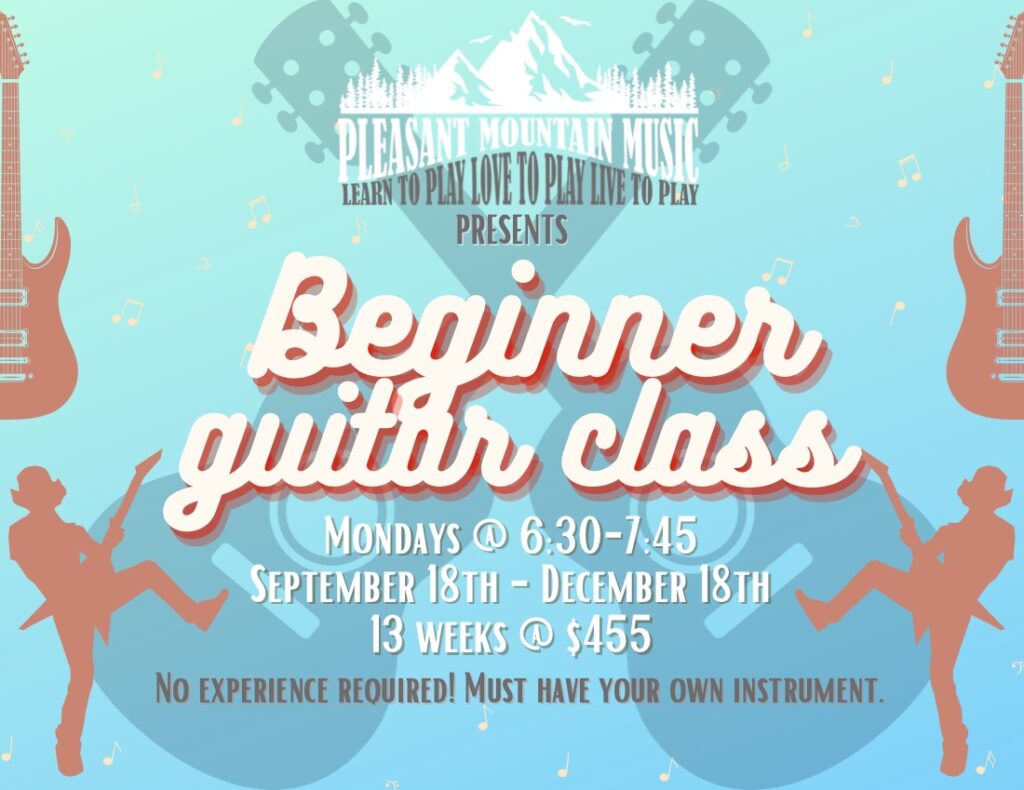 Embark on your journey today!
If you have any questions about our services, we encourage you to contact us. We love to talk about music and can't wait to hear from you.
If you are ready to take the plunge and start your journey, you can register today! We will follow up with you to arrange a placement lesson.