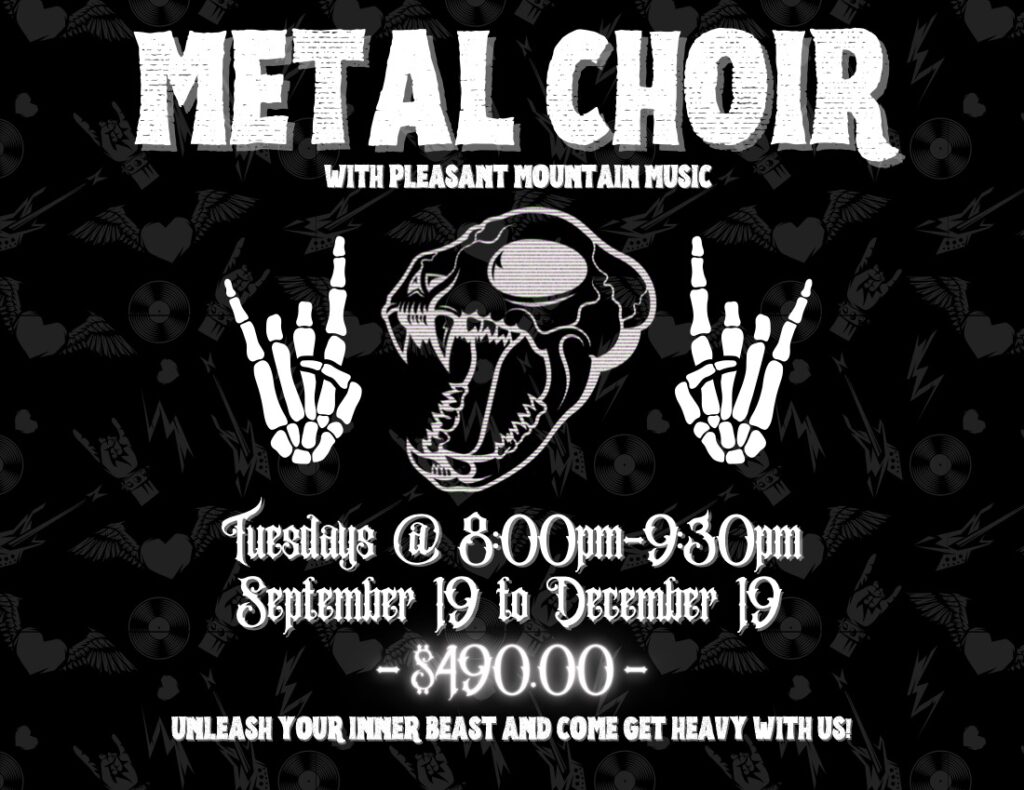 Tuesdays @ 8:00-9:30pm (90 mins)
Starts: Tuesday Sept 19
Ends: Tuesday Dec 19
Tuition: $490.00 for all 14 weeks. (Can pay in two instalments)
Ages: 17 to adult
Prepare yourselves Vancouver! This Fall 2023 PMM hosts the third edition of our very unique Metal/Rock Choir! On the heals of our killer first year, where we discovered the metal community in the lower mainland is truly alive and well, Metal Choir is back, and just as awesome as you imagine.
Over the course of 14 weeks participants will pick up healthy vocal warm ups, map their vocal ranges, build their musicianship skills through group singing and harmonization, all the while learning repertoire ranging from heavy metal, to hard rock, and even punk rock in a group together. Channel your inner beast and come get heavy with us. Welcome to the jungle baby! 🤘