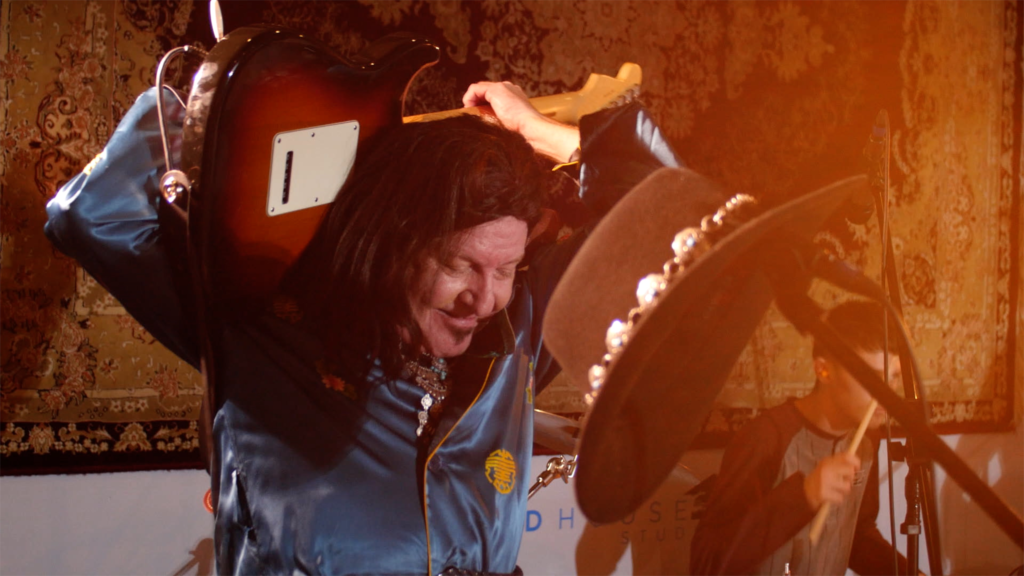 George Halpern has made his reputation as "Georgie Bones", best known as a skilled blues guitarist, singer-songwriter and mean harmonica player. He also performs a very successful tribute to Stevie Ray Vaughn with his band Cold Shot, and has performed all over Canada for audiences of just 1, to 5 million! You can hear his music on all streaming platforms. 
After graduating from Cégep de l'Outaouais and studying at Carleton University, George began teaching at the Canadian Conservatory of Music. During this period George won the award for "Best Guitar Instructor" at the Ontario-Quebec Music Festival. 
In 2021, he was awarded a life-time membership to the Toronto Musicians Association. The award cites his "solidarity with [...] fellow musicians, which helps us to grow as a musicians' community and achieve fair working conditions and dignity as working musicians." 
George teaches bass guitar, electric guitar, acoustic guitar, ukulele, and harmonica. He is fluent in instructing most genres and styles from rock, rock & roll, blues, rhythm & blues, contemporary, punk, pop, and more, as well as classical guitar. He welcomes students of beginner, intermediate, and advanced levels of study. 
Some thoughts from George regarding music instruction: "I really enjoy teaching music. It's a satisfying feeling watching and especially hearing my students make progress. I find that each individual student has unique skills and motivations. My approach is to dwell into those talents and desires and explore methods to encourage development and growth. My years of experience has taught me to combine discipline with fun. Music theory is very important and my students will develop a vast musical knowledge, seamlessly as we explore their true eagerness to learn and succeed. My philosophy is " when all is said and done...it's the sound that counts"."
Testimonials
I cant reiterate enough just how valuable I found my time with Nadim and George. The lessons with both of them have helped give me the confidence to pursue a career in music! Without their guidance I wouldn't be on the path I'm on right now!
At first I thought my daughter Alana might be too tired after a whole day of school for private lessons, but George always goes above and beyond in all of our lessons. George is truly remarkable, it would be great to let other people know how amazing he is. ?
Embark on your journey today!
If you have any questions about our services, we encourage you to contact us. We love to talk about music and can't wait to hear from you.
If you are ready to take the plunge and start your journey, you can register today! We will follow up with you to arrange a placement lesson.