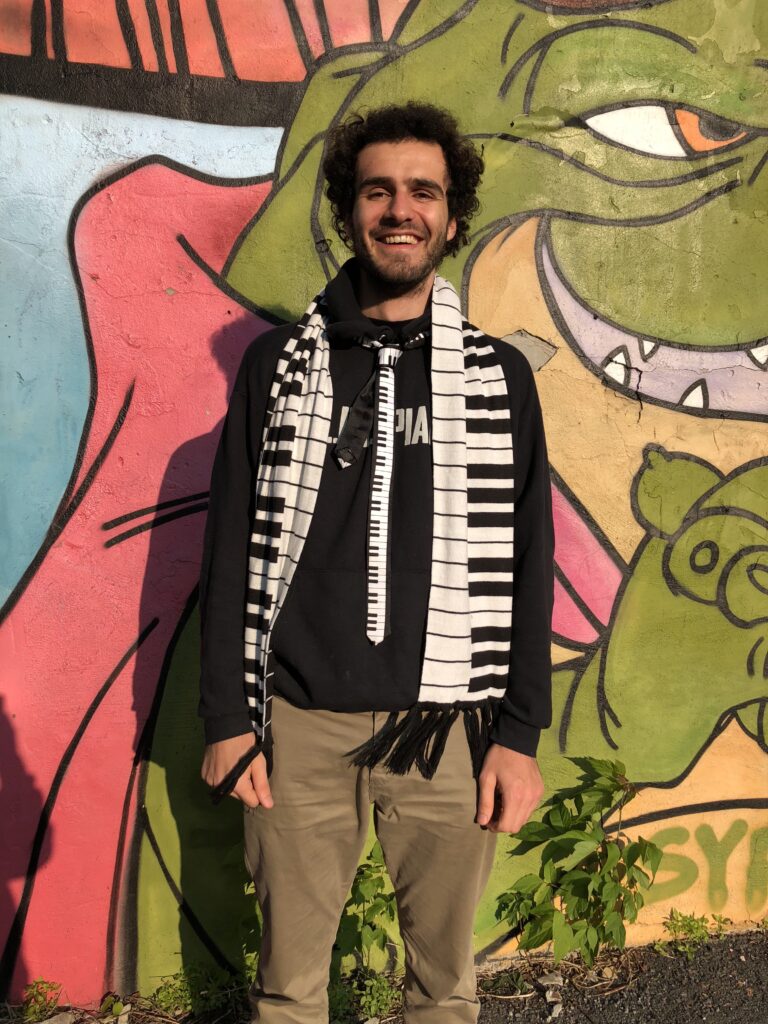 Michael is a jazz pianist, and educator. Last May he graduated with a joint Bachelor of Music and Bachelor of Science, at McGill University majoring in Jazz Piano Performance and Honours Math/Physics. He recently moved to Vancouver and is looking for new students, applying for performance grants, and looking for other performance opportunities in the city!
Michael's goal as a teacher is to instill a love of music in the student and provide them with a strong foundation of musicianship. He tailors his teaching to each student's unique musical goals and interests. He balances teaching the classical fundamentals; technique, ear training, reading, and theory with a more intuitive approach; playing by ear, composing, chord progressions and improvising. Stressing the importance of understanding music from its foundational elements, Michael leads his students towards artistic expression and creative thought over superficial reproduction. His diverse background in both art and science has helped Michael develop objective, technical ways of thinking and combines them with creative and subjective ones. Thanks to this experience, he prides himself on his ability to relate to and connect with students on a personal level, as this makes for a much more enriching learning experience.
Embark on your journey today!
If you have any questions about our services, we encourage you to contact us. We love to talk about music and can't wait to hear from you.
If you are ready to take the plunge and start your journey, you can register today! We will follow up with you to arrange a placement lesson.