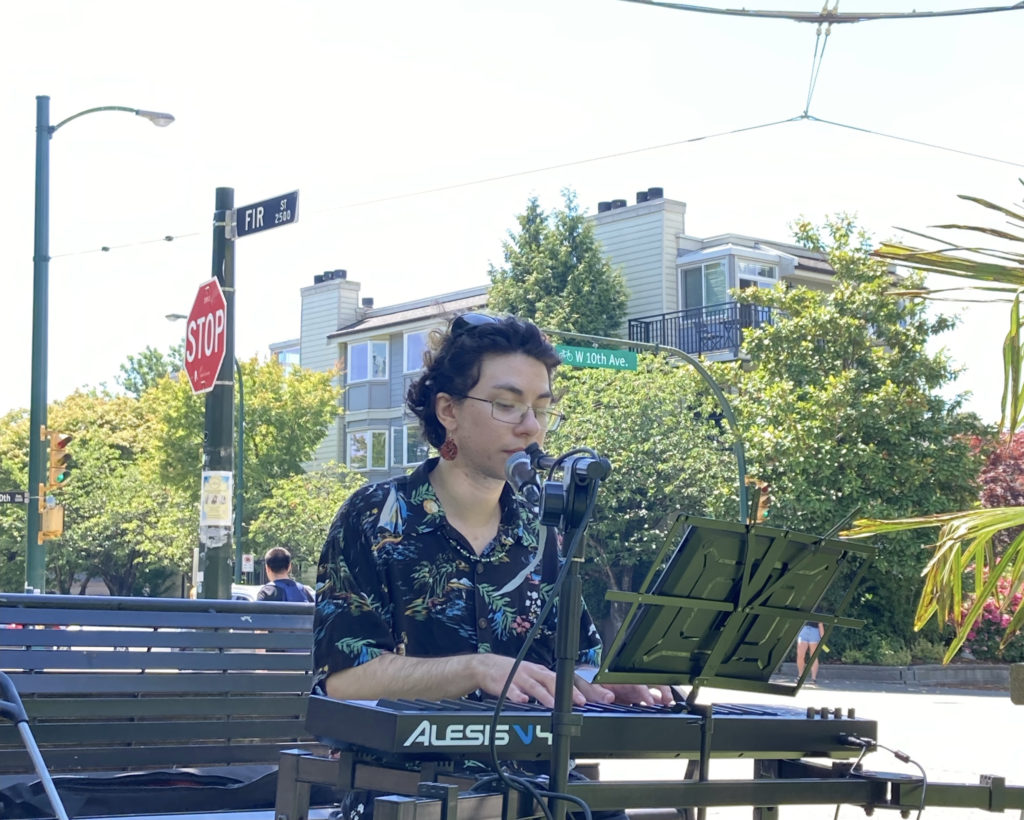 Marco (he/they) has been playing music his whole life, voice and piano, in particular, have stuck around. As a teenager, he started playing bass, guitar, and ukulele, and as an adult, he picked up the banjo and is beginning to learn the trumpet. Together with his brother and a friend from high school he started the punk band Insecurity Cameras, he also plays with Floating Actor and has his own projects in the works. 
He grew up in Tepoztlan, Mexico and immigrated to Vancouver B.C with his parents and brother in 2012.
Marco took part in the pre-professional musical theatre troupe with Arts Umbrella in 2019/2020 and has been studying Jazz/ Contemporary Voice at VCC since 2018.
His goal with students is to help them find and develop their passions and to create a fun and engaging environment that further motivates them to learn. 
He wishes to specialize in helping trans folks like him to discover/ re-discover their singing voice and can teach in English and Spanish.
Embark on your journey today!
If you have any questions about our services, we encourage you to contact us. We love to talk about music and can't wait to hear from you.
If you are ready to take the plunge and start your journey, you can register today! We will follow up with you to arrange a placement lesson.