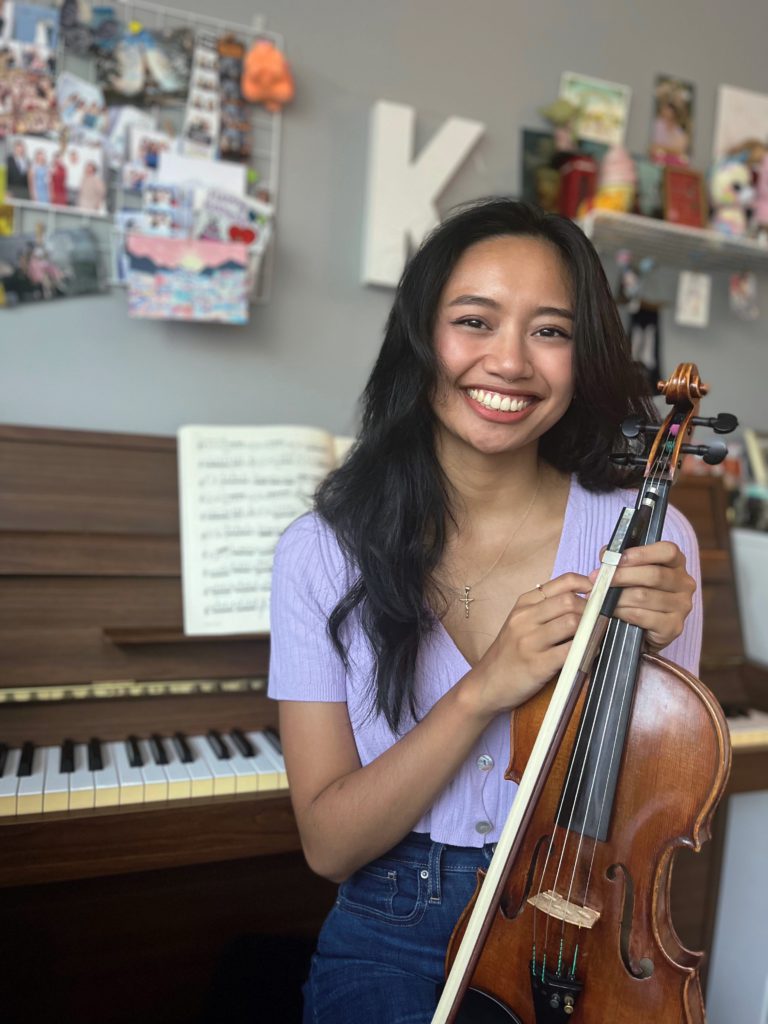 At the age of 6, Karla started her classical training on the violin. Throughout her upbringing, she practiced many methods, such as Suzuki and the Royal Conservatory of Music. Karla graduated from Capilano University with a Music Diploma and Nimbus School of Recording and Media with an Advanced Audio Engineer Diploma and Electronic Music Production Diploma. 
Karla has witnessed how strict and formal the education of violin can be and for this reason, she welcomes students from kindergarten to seniors, with a more fun and flexible approach. She has helped prepare students to perform at music festivals, recitals, and orchestras as well as, achieve great success in RCM exams. Moreover, Karla enjoys guiding students to develop unique practice techniques, discover their sound and expand their musical knowledge. 
Overall, Karla wishes to share her love of music with whoever and hopes to provide a safe learning environment for all her students.
Embark on your journey today!
If you have any questions about our services, we encourage you to contact us. We love to talk about music and can't wait to hear from you.
If you are ready to take the plunge and start your journey, you can register today! We will follow up with you to arrange a placement lesson.