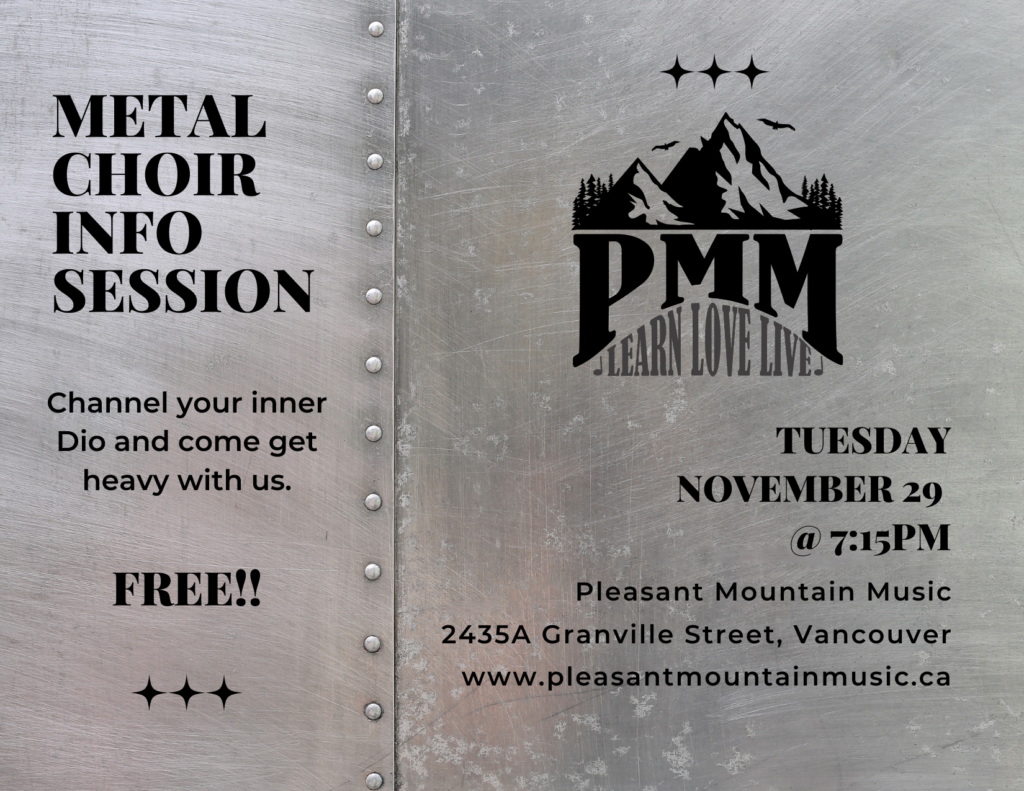 We're trying a radical new idea at PMM! When we first met our vocal instructor Kelsey, we were blown away by not only her precision piano playing, but also her heavy metal vocal chops!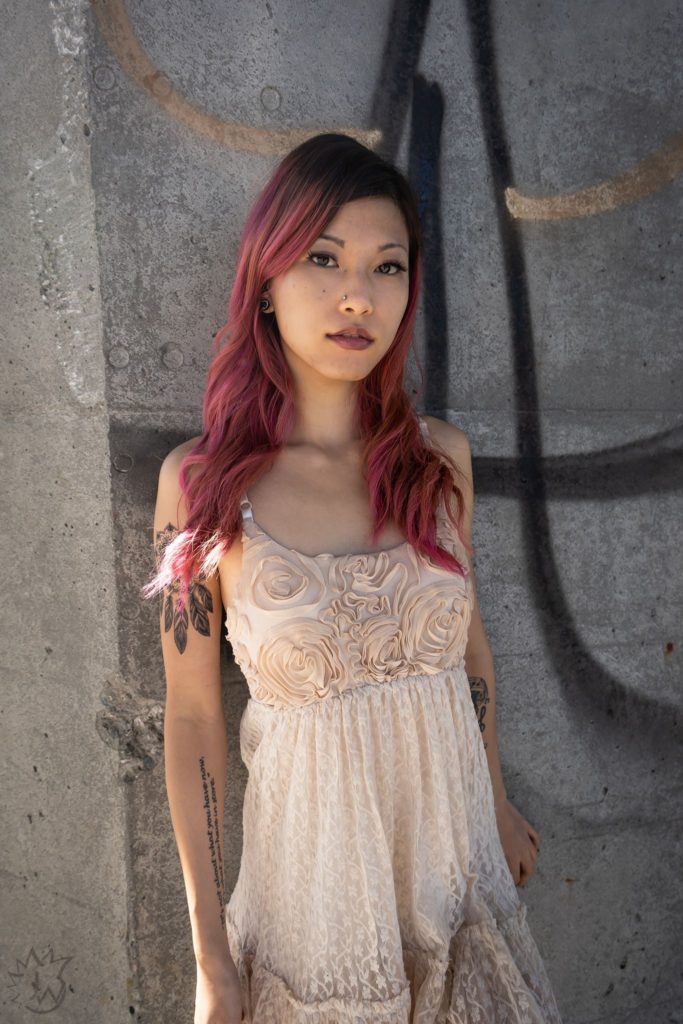 We've already had a lot of students and friends inquire about doing heavy music, so we decided to put a night together. We anticipate this info session will last about 75 minutes (maybe a bit longer) and we encourage participants to bring 1-2 song suggestions as we want to do some listening and discussing to determine a good selection of first-time choir songs to sing. You're encouraged to bring a friend (bring two friends even!). It will probably turn into a YouTube party after.
We aren't exactly sure what form the metal choir will take, but that's what the free info session is for! We'll probably choose either Tuesday evenings or Saturday afternoons for the regular sessions, but it depends on everyone's preference. So if you are interested in singing heavy music in any capacity, come on down to Pleasant Mountain Music on Nov 29th and we'll figure it out.